Pumpking
Enemies:
| | |
| --- | --- |
| Bat | Flappy little cuties, bounce on their head but you'll get bitten if you approach from below! |
| Skeleton | Lonely bodies that have lost their soul. They will try to take yours if you don't jump on them first. |
| Ghost | Floaty and invulnerable, don't ever touch them unless you want to become a ghost too. |
| Slime | Adorable and bouncy! These gunky fellas won't hurt you. |
| Witch | Witches are normally lovely and awesome but there are always some bad apples, and all the witches you'll find here are bad. Watch out for their fireballs! |
| PewKing | !?!?!?!?!?!?!?!? |
About:
This game was made in 4 days and released at midnight on Halloween, 2017. It was possible thanks to the awesome Pico-8 and all the wonderful people who support me on Patreon. The music was made for the game by Tim Monks.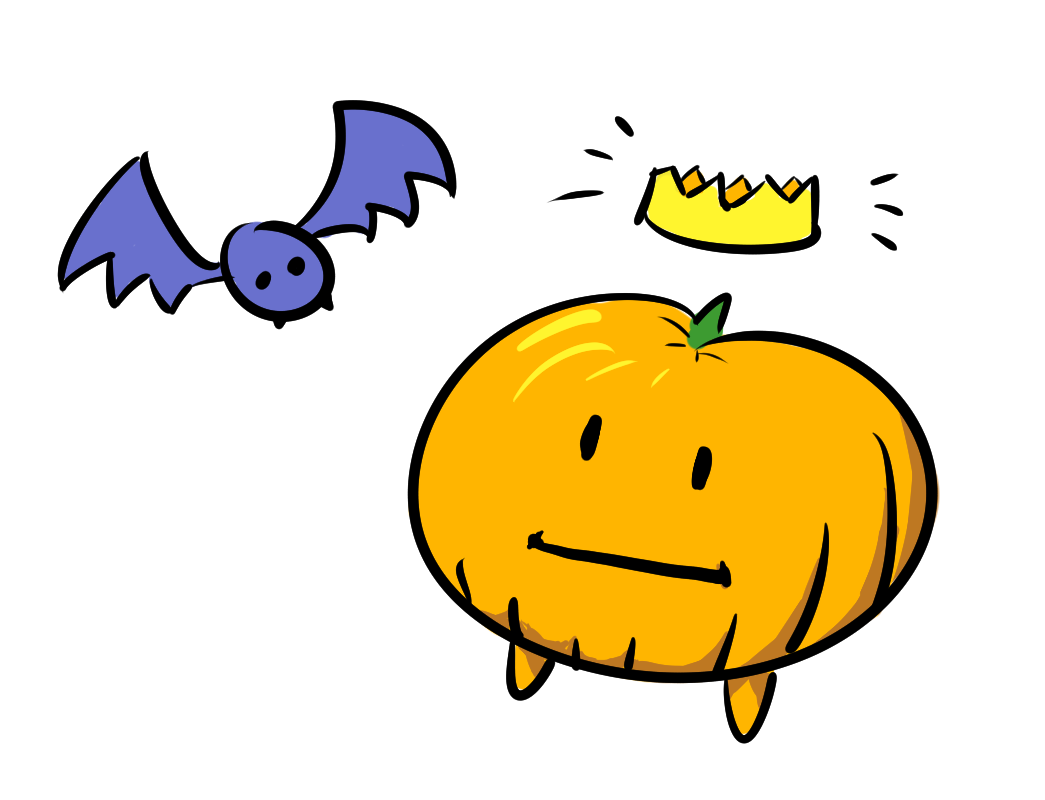 Pumpking HD:

I've made a HD version of this game! to get it, just tip $3 or more <3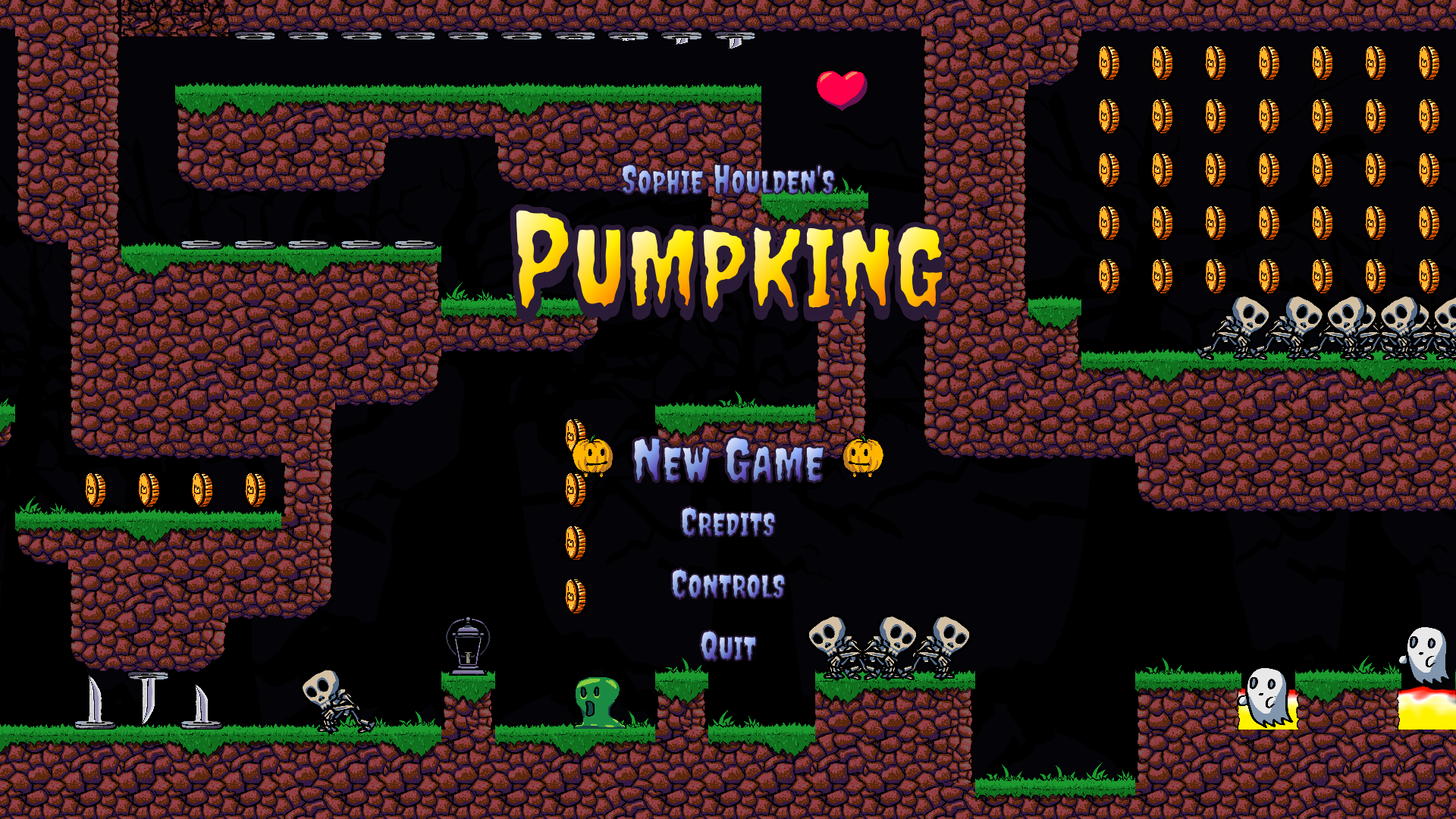 Download
Click download now to get access to the following files:
Pumpking 1.1a (Windows)
877 kB
Pumpking 1.1a (Linux)
494 kB
Pumpking 1.1a (Pico-8 Cartridge)
51 kB
Pumpking HD (Windows)
28 MB
if you pay $3 USD or more
if you pay $3 USD or more
Pumpking HD (Linux)
31 MB
if you pay $3 USD or more